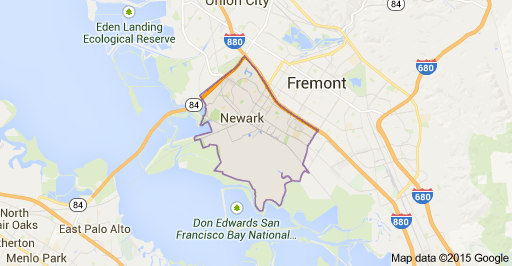 Newark Dentist - So you are looking for cheap or affordable yet premium quality dentist in Newark? You are in the perfect dental clinic! Gorgeous Smile Dentists are the best here in Newark California!
Are you looking for Lumineers, Snap-On Smile, Invisalign and Sapphire Professional Whitening) or if you are just trying to find general dental care (Regular cleaning, Deep Cleaning, Tooth Extractions, Dental X-rays, Intra-Oral Imaging, Dental Exams, Emergency Palliative, mouth-guards or night-guards, Oral Cancer Check, Gum Disease, Dental Sealants, Tooth-Colored fillings, Periodontal Treatment, Root Canal treatment, Dentures & Partials or much more? You have come to the right place at the RIGHT PRICE!
Newark has more or less 42,471 population at different levels of living. Come to think of it, your kids, adults, seniors, or even you yourself urgently needs dental care but you do not know where to go due to expensive cost. This is the bottomline, our dentists here in Newark are 100% genuine and too caring thus even in financial aspect they can assist you whatever it takes.
Best Newark Dentist Ca California
How can you qualify a best dentist near you? There are many aspects or factors you can consider in choosing your dentist in Newark Ca. These are some key factor you can consider once and for all as follows:
Newark City, California Statistics and Demographics (US Census 2000)
Number Percent
Newark Population: 42471 100.00%
Sex and Age
Male 21386 50.35%
Female 21085 49.65%
Under 5 years 3062 7.21%
5 to 9 years 3312 7.8%
10 to 14 years 3319 7.81%
15 to 19 years 3105 7.31%
20 to 24 years 2795 6.58%
25 to 34 years 7011 16.51%
35 to 44 years 7556 17.79%
45 to 54 years 5442 12.81%
55 to 59 years 1980 4.66%
60 to 64 years 1565 3.68%
65 to 74 years 2071 4.88%
75 to 84 years 1013 2.39%
85 years and over 240 0.57%
Median age (years) 33.1
18 years and over 30896 72.75%
Male 15384 36.22%
Female 15512 36.52%
21 years and over 29095 68.51%
62 years and over 4181 9.84%
65 years and over 3324 7.83%
Male 1443 3.4%
Female 1881 4.43%
Race
One race %
White 22179 52.22%
Black or African American 1705 4.01%
American Indian and Alaska Native 273 0.64%
Asian 9047 21.3%
Asian indian 1658 3.9%
Chinese 1780 4.19%
Filipino 3526 8.3%
Japanese 271 0.64%
Korean 330 0.78%
Vietnamese 843 1.98%
Other Asian 639 1.5%
Native Hawaiian and Other Pacific Islander 426 1%
Native Hawaiian 64 0.15%
Guamanian or Chamorro
more info
77 0.18%
Samoan 72 0.17%
Other Pacific Islander 213 0.5%
Some other race 5839 13.75%
Two or more races 3002 7.07%
Hispanic or Latino and race
Total Population 42471 100.00%
Hispanic or Latino(of any race) 12145 28.6%
Mexican 9240 21.76%
Puerto Rican 373 0.88%
Cuban 71 0.17%
Other Hispanic or Latino 2461 5.79%
Not Hispanic or Latino 30326 71.4%
White alone 17103 40.27%
Relationship
Total Population 42471 100.00%
In households 42382 99.79%
Householder 12992 30.59%
Spouse 8077 19.02%
Child 13899 32.73%
Own child under 18 years 9835 23.16%
Other relatives 4824 11.36%
Under 18 years 1510 3.56%
Nonrelatives 2590 6.1%
Unmarried partner 696 1.64%
In group quarters 89 0.21%
Institutionalized population 0 0%
Non-Institutionalized population 89 0.21%
Households by Type
Total Households 12992 100.0 %
Family households (families) 10345 79.63%
With own children under 18 years 5223 40.2%
Married-couple family 8077 62.17%
With own children under 18 years %
Female householder, no husband present 1507 11.6%
With own children under 18 years 747 5.75%
Non Family households 2647 20.37%
Householder living alone 1837 14.14%
Householder 65 years and over 540 4.16%
Households with individuals under 18 years 5955 45.84%
Households with individuals 65 years and over 2466 18.98%
Average Household size 3.26
Average family size 3.59
Housing Occupancy
Total housing units 13150 100.00%
Occupied housing units 12992 98.8%
Vacant housing units 158 1.2%
For seasonal, recreational, or occasional use 24 0.18%
Homeowner vacancy rate (percent) 0.4
Rental vacancy rate (percent) 1.2
Housing Tenure
Occupied housing units 12992 100.00%
Owner-occupied housing units. 9175 70.62%
Renter-occupied housing units. 3817 29.38%
Average household size of owner-occupied units 3.22
Average household size of renter-occupied units 3.37